Christmas Eve (3pm Service)
December 24, 2021 3:00pm
Address: East Hill Church, 701 N Main Ave., Gresham, OR US 97030
Room: Main Auditorium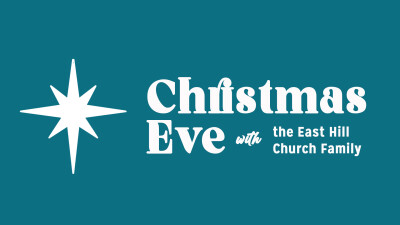 The Promise Fulfilled
You're invited to our Christmas Eve Services! We'll have music, candle-lighting, and a beautiful message about the promise of Jesus. This is a family service where kids and adults alike will be gathered in the Main Auditorium. During this service there will be a special offering time called the Gift of Hope. This is our expression of compassion and how we hope to meet some the needs of the impoverished and disadvantaged in our world. For more information go to easthill.org/giftofhope. Join us in-person or live online at easthill.live, Facebook, or YouTube.
We have two service options: 3pm and 5pm
No registration required.