N & K Storm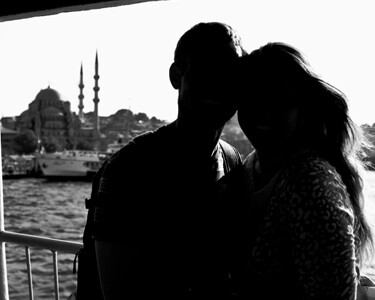 Oct 9, 2021

|

N and K* prepared for overseas service in the Middle East for over 6 years before landing on an official send-off date in January 2020. In the months leading up to their departure, they began facing many obstacles. K's father passed away in early January just six weeks after being diagnosed with stage 4 Pancreatic Cancer, delaying their departure. Just one week before their newly scheduled February departure, doctors discovered a cancerous mass in N's chest and he was diagnosed with stage 4 Hodgkin's Lymphoma. N was in active treatment through December 2020 but is now healthy and cancer-free!

While stateside dealing with their loss and this diagnosis, some other doors began to close which left them very unclear about what was in the future for them. After much prayer, thought, and talks with leadership about options for them in both the Middle East and Europe, they have decided to move forward with launching to the Middle East in October 2021! Despite all that they have faced, they have remained confident in their calling and are excited to keep moving forward, trusting the Lord.

N and K have a heart to cultivate discipleship, community, and church planting among the unreached. They desire to make Jesus known in the earth and to bring rescue, hope, and restoration to the nations. They know that their calling is clear, and they can't wait to partner with God in what He is doing in the earth!

*You likely noticed that we have not used the full name of this couple and we are not showing their picture. This is due to the sensitive nature of the region they hope to serve in the future and we want to do our best to protect their safety.