Current Outreach Projects
2022 Community Outreach Opportunities
Thank you for checking out the outreach opportunities below! Please mark your calendar for the opportunities you want to get involved with!
As we approach each event, more details will be communicated. Many of these events will be placed on our events page here. If you have questions or want to get started today, email . Before volunteering, you'll need to complete our Volunteer Application. Click here to fill out the application.
January 15 - Compassion Connect
February 20-27 - Coat Drive
April - Begin Christmas Stocking Project
April - Car Care Day for Single Moms
May - Teacher Appreciation - North Gresham
July 16 - Gresham Art Festival
July Mondays - Music Mondays in the Park
July 25-29 - Vacation Bible School (VBS)
July 31 - Church on the (East Hill) Lawn
August Mondays - Music Mondays in the Park
August 13 - Rockin' Round the Block - Car Show / Gresham festivities
August - Back to School Treats /Supplies for North Gresham
September - Stocking Sewing Completed
Sept 24 - Teddy Bear Parade - Community Event
Sept - Coat Drive
October - Stuff Stockings
Oct 31 - Harvest Festival (4-8pm)
November - Deliver stockings to DHS
Nov 6-13 - Thanksgiving Meals Collection
Nov 17 - Thanksgiving Meal Distribution
Nov 25 or Dec 3 TBD - Spirit of Christmas
Dec 17 - Joy of Christmas
North Gresham Mentorship Program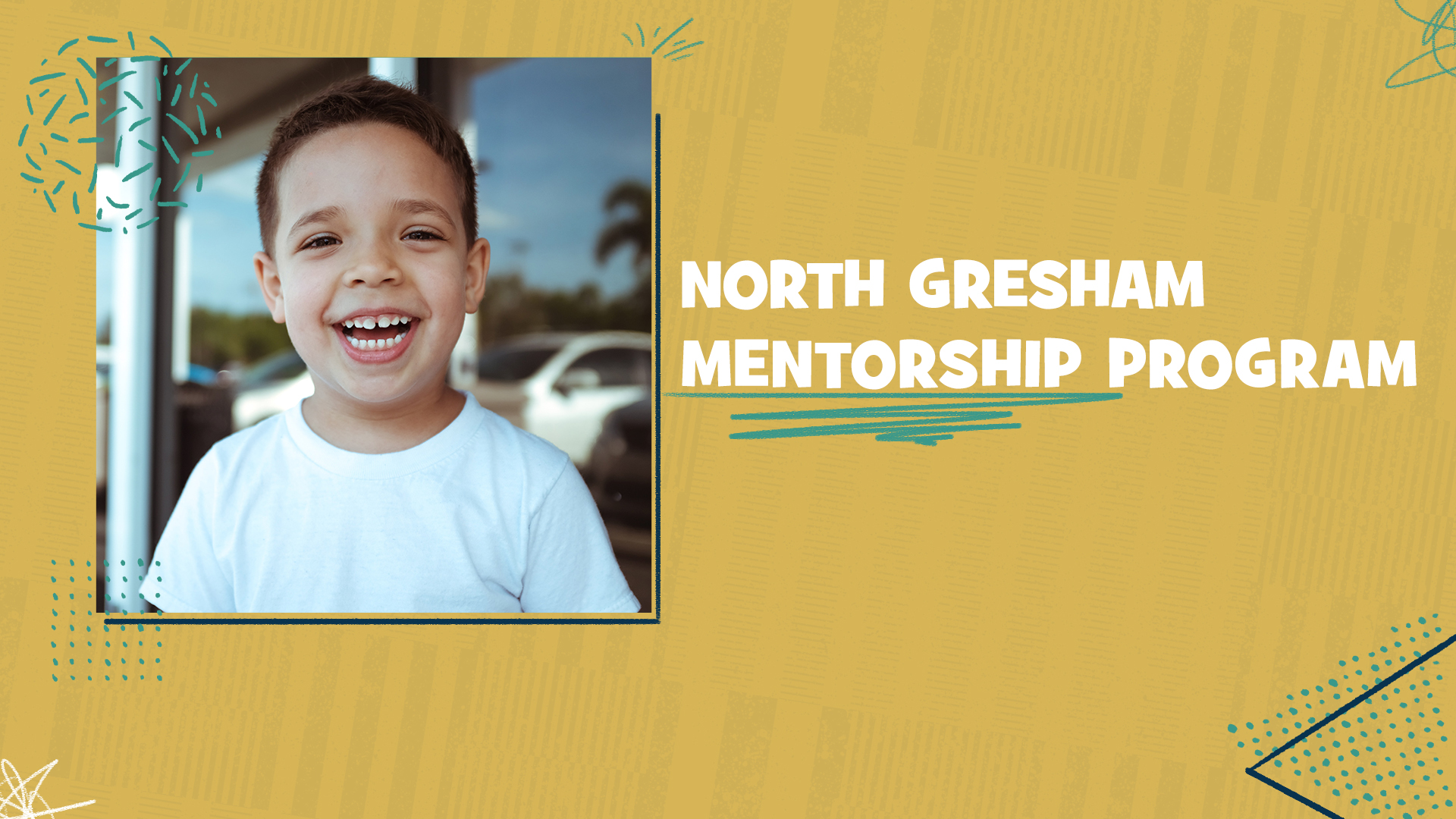 In our partnership with North Gresham Elementary School (K-5), we will be starting Lunch Buddy mentoring program with kids who could use some extra encouragement and support. Interested volunteers should contact Deanna Hayworth for more information. In addition to this mentoring program, we have other ways for you to get involved at North Gresham.
Contact Deanna Hayworth at
Food Resources
Announcement:
The USDA government food box program we have been facilitating on Thursdays will be ending. The last day for these food boxes is June 3rd. If you are still experiencing food insecurity or need assistance with housing, utilities, health care, etc. please call 211 to receive help.
--------------------------------
Other places you can find food:
BIRCH Community Services - amazing resource for food - small fee - GREAT food, food source for those NOT receiving SNAP OR TANF, someone in the household IS working, able to volunteer and willing to discuss finances - read about them on their website: birchcommunityservices.org
Snow Cap 503-674-8785 Mon-Fri 10-2 and Mon & Wed 6-8pm, must show proof of address
Salvation Army Gresham Corps 473 SE 194th Ave, Portland 97233 - Mon through Thurs 9am-12 noon, 1 box every 30 days, must show ID and current mail w/ proof of address
Portland Adventist Community Services (PACS) 503-252-8500
Oregon Food Bank (Food Finder online) 503-252-0555
Sunshine Division 503-823-2119
Centennial High School - food4families.net - Wednesdays 4-6pm on 5/26, 6/23, 7/28, 8/25
East Hill Church has a limited supply of nonperishable pantry items available at the church office once every 30 days - call for more information 503-661-4444
--------------------------------
To search for other food assistance sites, click here.
Community Garden
The East Hill Community Garden is well under way for the 2021 growing season. We need plenty of volunteers to help in the garden!
Moving forward we have boxes to build, soil to fill, and seeds to sow. We also have LOTS and LOTS of watering to attend to in the hot summer months. Perhaps the garden is not your place to be but rather, you would like to be a liaison for the vision by alerting the local community to our presence and procuring donations of materials, tools and plants.
However you would like to volunteer, we have a spot for you.
Contact for questions. The community garden is located at the NW Corner of East Hill's campus.