Jr. High Video Game Night
December 30, 2022 6:00pm
Cost: $8.00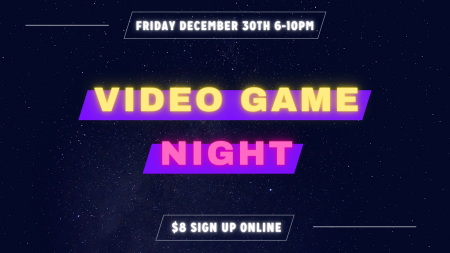 This is going to be an epic gaming night. There will be lots of video games. We will be running tournaments though the night: Rocket league, Smash Bros, Just Dance and Mario Cart.
Prizes will be awarded for top winners of each competition.

Show up 6pm, Cost is $8.
Invite your friends!