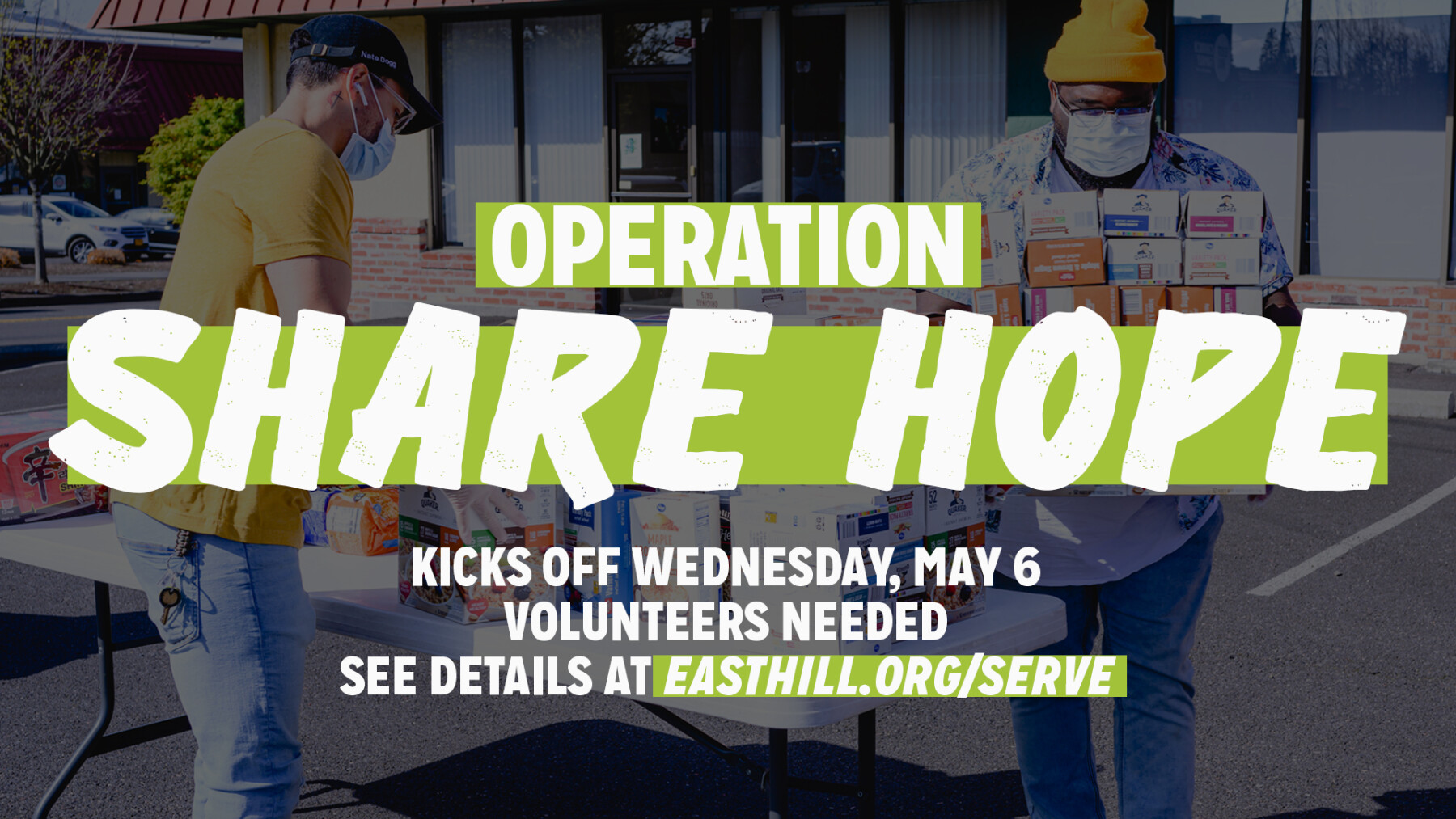 Every Wednesday
,
9:00 AM - 1:00 PM
The East Hill Church Family is teaming up with the Salvation Army to distribute food boxes to our neighbors in need in Gresham through Operation Share Hope! The program will launch Wednesday May 6 from 9am-1pm, right here at East Hill and will continue weekly on Wednesdays.
This is an incredible opportunity to tangibly share Christ's love and meet the needs of our community.
The food will be provided by Salvation Army and they will be setting up and facilitating distribution in the East Hill parking lot. There are a variety of positions that need to be filled like food box loading, traffic control, re-stocking, etc.
Please sign up to volunteer for this important outreach by contacting Deanna Hayworth at . Anyone high school age or older that would like to volunteer is invited to serve.