Kid City Reopening!!!
April 11, 2021 11:00am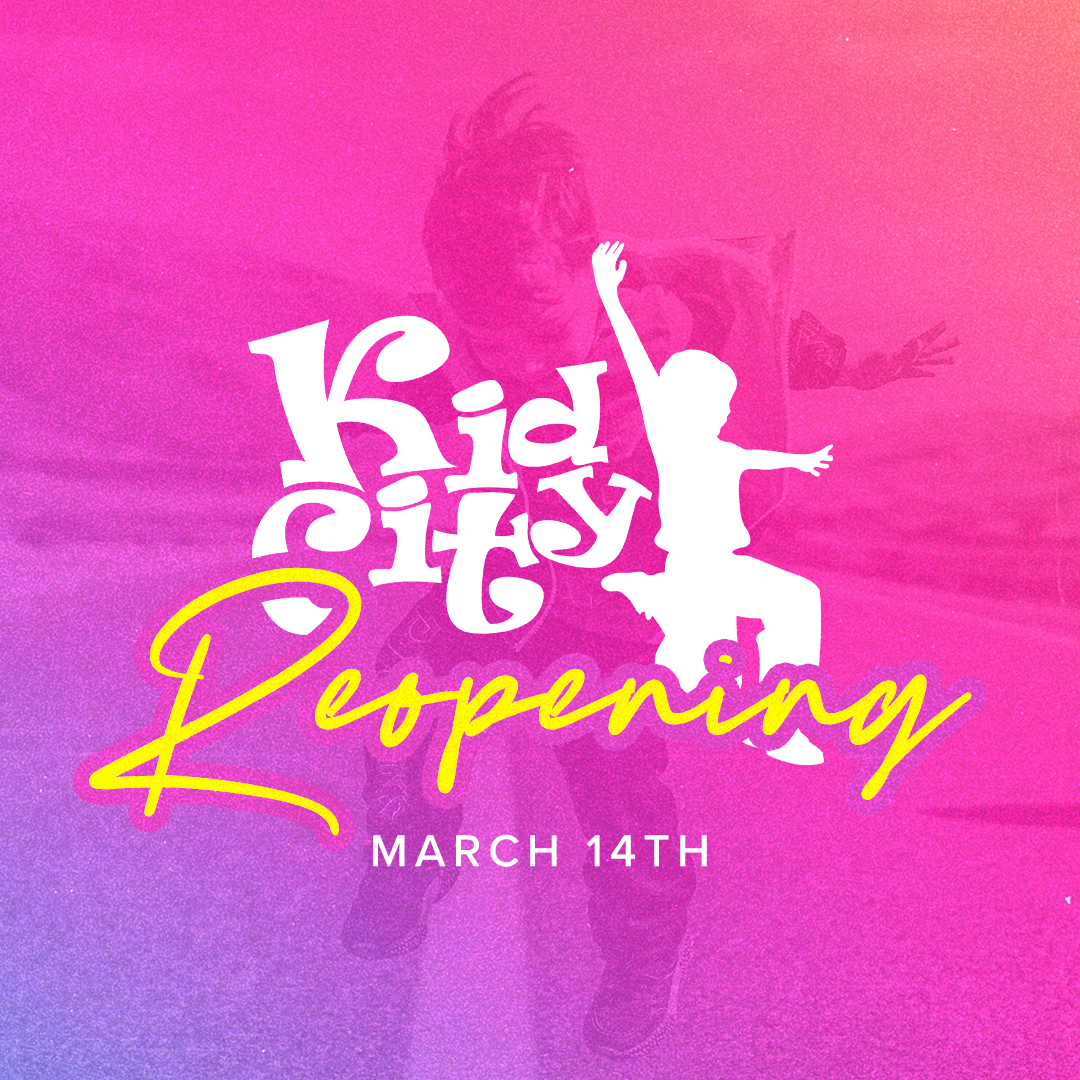 Kid City is reopening! We are so excited to welcome your children to church. We will be sending out information and updates in the next couple of weeks, with important details on safety, registration, and how you can get involved.
Use the link below to register!