HIGH SCHOOL COMMUNITY GROUPS
October 1, 2023 12:00am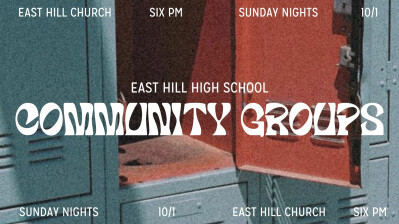 East Hill High School Community Groups are back and better!

Our Community Groups are designed for high schoolers to develop deep relationships and grow in their relationships with God through community, content and a common mission!

Starting Sunday, October 1st, we will meet every Sunday at 6pm to be in community with one another and to learn about what God is saying through his word!

If you have any questions, feel free to email Pastor Aman at !

See you soon!