21 Day Fast
January 14, 2021 12:00am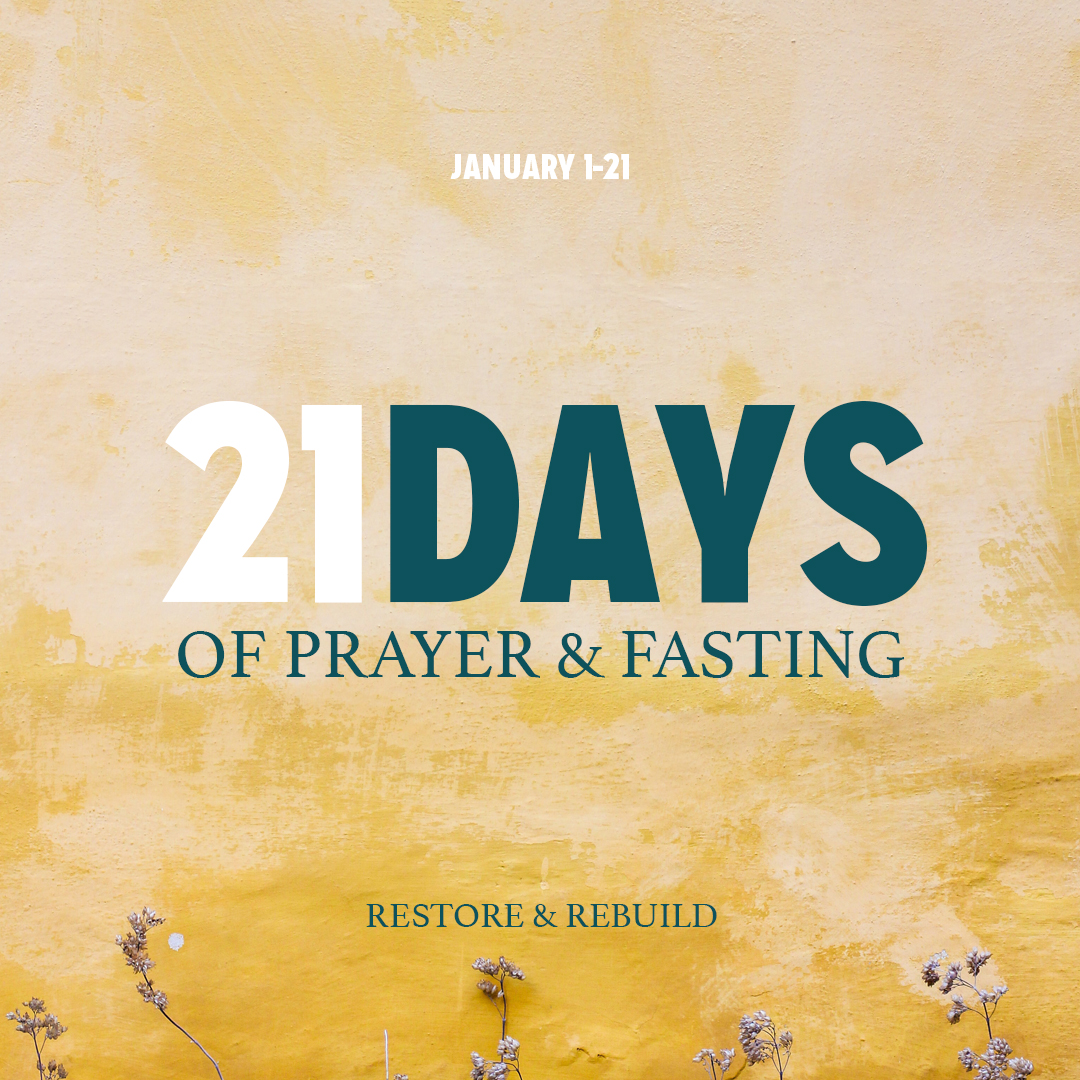 THE FAST
Join us for a 21-day fast from January 1-January 21. Our fast will center around our theme for 2021 which the Lord has lead us to, called "Restore & Rebuild". Not just East Hill is fasting during this time, but The Foursquare Church as a whole is fasting. You can sign up to receive a daily prayer guide via email from Foursquare to encourage you along the way. Go to easthill.org/prayerguide to sign up.
PRAYER NIGHTS
We will have 2 in-person prayer nights during the fast on January 13 & 20 at 7-8:30pm. No registration required for these prayer nights, but a sign in will happen at the door.
END OF FAST CELEBRATION
We will celebrate the end of the fast with event on January 21 at 7pm. A limited number of people can attend in-person and registration is required. This event will also be streamed live on easthill.live, Facebook and YouTube.